[Notice] Location for the ATU Poomsae Education in Ho Chi Minh, Vietnam
페이지 정보
Writer:

ATU

&nbsp&nbsp

Comment:

0&nbsp&nbsp

Hit:

1,953

Date

: 2022-08-23
본문
Dear Participants of the ATU Poomsae Education,
Warmest greetings from ATU.
We would like to inform you of the location for the ATU Poomsae Education in Ho Chi Minh, Vietnam.
It will be conducted at HOA SU 1, First Hotel as attached below.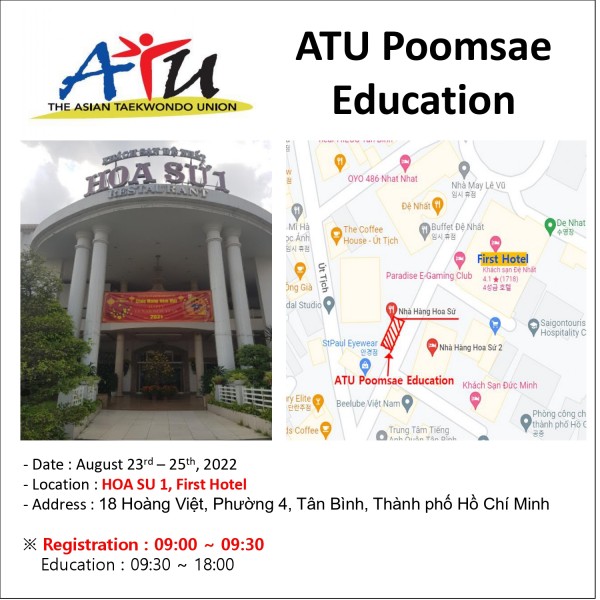 - Location : HOA SU 1, First Hotel
- Address : 18 Hoàng Việt, Phường 4, Tân Bình, Thành phố Hồ Chí Minh, Vietnam
Also, please note that
the registration time for the education is 09:00 ~ 09:30.
​

Looking forward to seeing you at the education.

 
ATU Secretariat