[Notice] Location for the ATU Poomsae Education in Lebanon
페이지 정보
Writer:

ATU

&nbsp&nbsp

Comment:

0&nbsp&nbsp

Hit:

536

Date

: 2023-08-28
본문
Dear Sir / Madam,
Warmest greetings from ATU.
We are pleased to inform you that we are going to conduct the ATU Poomsae Education at Le Royal Hotel as below.
- Location: Le Royal Hotel Beirut
- Address: Dbayeh Beirut Lebanon 2501 1305 Lebanon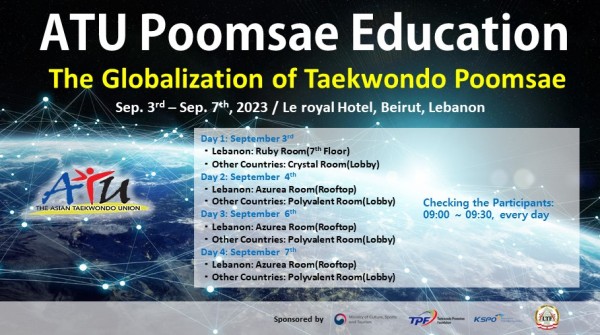 Please kindly note that at 09:00 - 09:30 every day, we are going to check the attendance of the participants.
After checking the participants, we are going to have a class following the program below.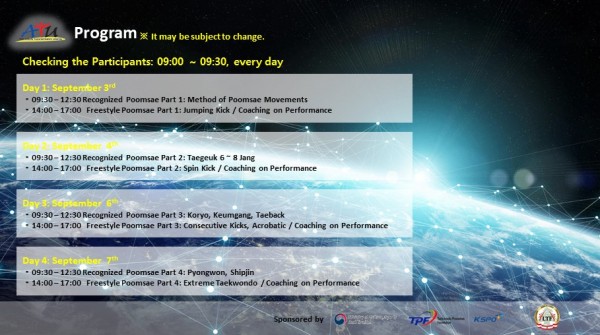 Also, we would like to ask you to prepare one handmit per participant so that we can use it during the education.
If you have any questions or concerns, please do not hesitate to contact us at admin@wtasia.org.
Thank you.
Best regards,
ATU Secretariat